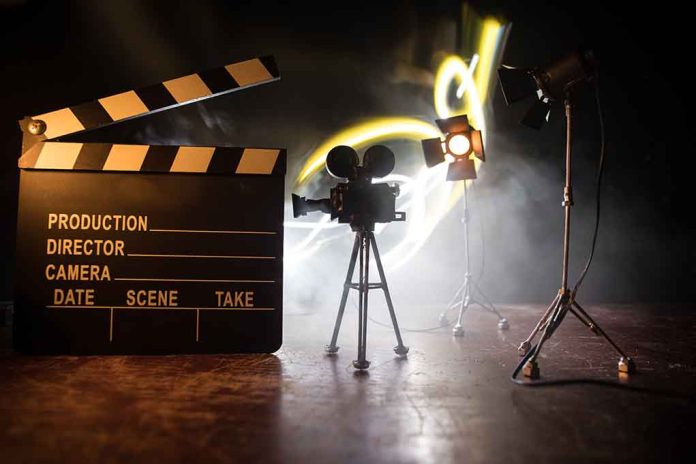 (RepublicanPress.org) – In October 2021, actor Alec Baldwin was rehearsing a scene on set for the movie "Rust" when tragedy struck. The long-time thespian, who was playing an armed detective, pointed a revolver at the camera, and the firearm discharged a round into the director and the person holding filming equipment. Director Joel Souza was injured with a hit to the shoulder, Cinematographer Halyna Hutchins took the brunt of the shot in the chest — her wound was fatal. Now, Baldwin is being charged in the shooting along with another person.
On January 19, First Judicial District Attorney of New Mexico Mary Carmack Altwies announced authorities were charging Baldwin and Hannah Gutierrez-Reed, who was in charge of all gun props on set, with two counts each of involuntary manslaughter. Baldwin's attorney, Luke Nikas of Quinn Emanuel, spoke out after the announcement, saying the charges against his client were a "terrible miscarriage of justice."
Baldwin and Gutierrez-Reed will be "charged in the alternative" with the two counts of manslaughter, meaning that a jury would decide not simply if they were guilty, but under which definition of involuntary manslaughter they were guilty.

— MaryCarmackAltwies (@MaryCarmackAltw) January 19, 2023
Nikas told Fox News Digital his client will "fight these charges" because he claims Baldwin had no way of knowing the gun was loaded. He was relying on the word of the professionals responsible for ensuring safety on the set.
Reports have indicated the person who handed Baldwin the gun, assistant director Dave Halls, told him the weapon was "cold." That means the firearm was not supposed to have any live rounds, including blanks. Evidently, that wasn't the case. According to the LA Times, Baldwin pointed the gun at the camera twice. The first time was without incident, but it went off the second time. The actor has settled a lawsuit from Hutchins' husband and agreed to release the film in her memory.
Former Federal Prosecutor Neama Rahmani told PEOPLE authorities are trying to "make an example" of Baldwin, stating she would not have charged the actor with a crime. As it stands, he's facing a possible five-year minimum sentence behind bars if he is found guilty of just one of the manslaughter counts against him. The other charge could land him in prison for up to 18 months.
Copyright 2023, RepublicanPress.org