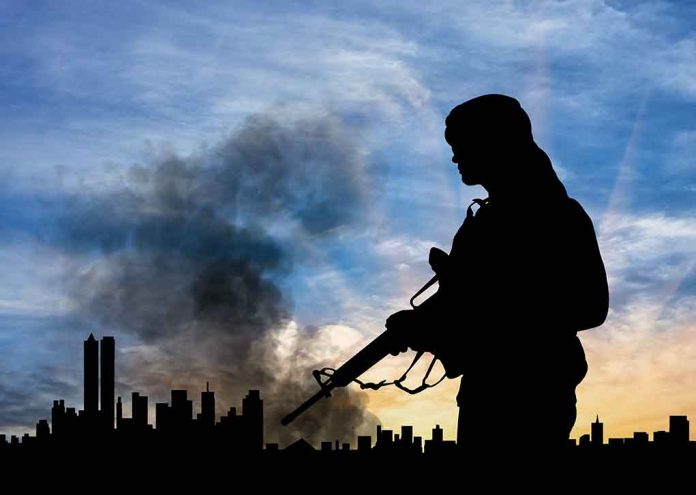 (RepublicanPress.org) – Powerful terrorists are known to elude capture for years. For instance, it took most of former President Barack Obama's first term to track down and kill Osama bin Laden. The terrorist's successor, Ayman al-Zawahiri, has successfully carried out global attacks for years, but rumors of his death have circulated over the last couple of years. However, the recent emergence of a new video series of the fearful leader reveals he still walks among the living.
On Tuesday, April 5, SITE Intelligence Group, a Maryland-based counter-terrorism NGO that tracks jihadist groups, translated and confirmed the authenticity of Ayman al-Zawahiri's latest video. The clip shows the terrorist leader praising an Indian college student for confronting a group of men opposed to women wearing a hijab.
AQ Leader Zawahiri Promotes Female Symbol of Hijab in India, Remarks on February 2022 Protests https://t.co/K3hzpLpRiW pic.twitter.com/XTo4pUGpzo

— SITE Intel – Jihadist Threat (@siteintel_jt) April 5, 2022
Al-Zawahiri appeared to refer to the student, Muskan Khan, as his "sister" and claimed he wrote a poem for her. Al Qaida's media wing, As-Sahab Media, released the clip.
BIG : Terror Organization #AlQaeda openly declare support for #Hijab movement in India

Terrorist Al Zawahiri release a video praising Radical muslim girl Muskan who was seen shouting Allah hu Akbar inside an educational institute in Karnataka pic.twitter.com/YalDcRHBbI

— Live Adalat (@LiveAdalat) April 6, 2022
Al-Zawahiri released several other videos in recent months, beginning in September 2021, when he praised the anniversary of the September 11 attacks on the United States. He posted another clip in November 2021, attacking the United Nations, and two in February 2022, lashing out at atheism.
However, unlike the latest video, the subject matter in those four clips wasn't connected to recent events and didn't serve as confirmation he was still alive.
The New York Post reported that the emergence of al-Zawahiri's latest video renews speculation he is located somewhere in Afghanistan, raising concerns over the Taliban's so-called commitment to fighting terrorist groups within the country's borders.
Copyright 2022, RepublicanPress.org