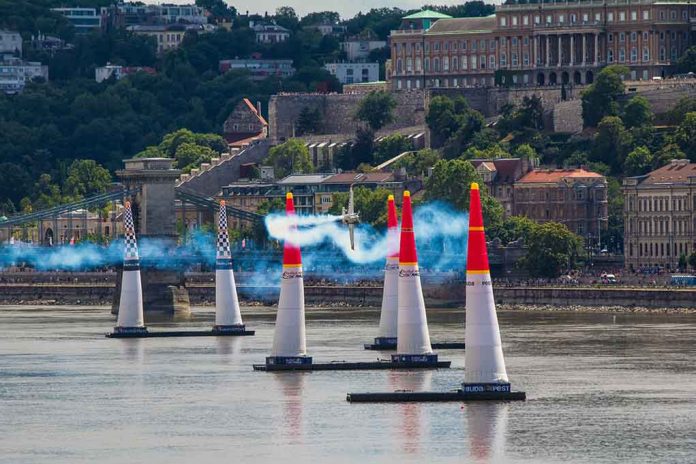 Pilot Dies During Horrifying Crash Mid-Race
(RepublicanPress.org) – World War II veteran and world-champion hydroplane racer Bill Stead organized the first National Championship Air Races in 1964. Hosted by the Reno Air Racing Association (RARA), the weeklong annual event features multi-aircraft racing, civil airshows, and military flight demonstrations. Unfortunately, a pilot recently lost his life in a horrible mid-race crash.
On Sunday, September 18, the RARA issued a statement on its social media accounts confirming a "fatal incident" occurred during the third lap of the event's Unlimited Class Gold Race. An earlier post noted that "only one plane was involved" in the crash.
— Reno Air Racing Association (@RenoAirRaces) September 19, 2022
A video from the event's live feed showed Hogue appearing to have problems with his aircraft before his accident. His plane hit the ground and burst into flames about three miles from spectators.
On Monday afternoon, RARA Chairman and CEO Fred Telling held a press conference about the tragic incident. According to the Reno Gazette Journal, he confirmed that Aero L-29 Delfín pilot Aaron Hogue, 61, died during the crash. Sadly, Telling added that the victim's family was attending the event and witnessed the accident.
Telling expressed his sympathy to Hogue's family and friends on behalf of himself, RARA, other racers, and fans. He also called on everyone to "pray and honor Aaron for his passion for life… and air racing," Reno Gazette Journal reported.
The National Safety Transportation Board and Federal Aviation Administration are investigating the crash.
Copyright 2022, RepublicanPress.org