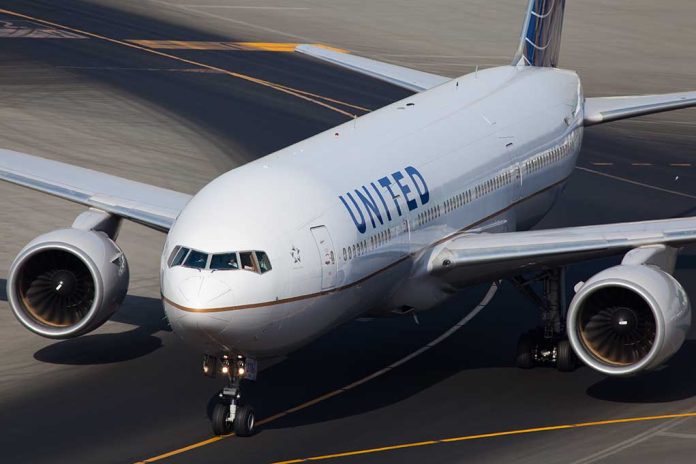 (RepublicanPress.org) – When most people purchase an airline ticket, they expect a flight crew to transport them using an airplane or jet, presumably. But, as it turns out, a recent pilot shortage and rising fuel prices prompted some airlines to launch an alternative solution to individuals' travel plans.
On Saturday, April 23, Bloomberg reported that United Airlines and American Airlines partnered with The Landline Company to transport passengers and their luggage on some shorter routes to make connecting flights. According to the newspaper, the US Department of Labor Statistics projects the airline industry must hire about 14,500 pilots a year through 2030 to keep up with the current demand trajectory.
U.S. airlines are facing a pilot shortage that's complicating efforts to ramp up flights.

One solution? Replace planes with buses (via @hyper_drive) https://t.co/V0SajuVVTO

— Bloomberg CityLab (@CityLab) April 23, 2022
The Colorado-based motorcoach company announced its partnership with American Airlines on its Twitter account and Airline Weekly on April 7.
Starting on June 3, Landline will provide motorcoach transport from American Airlines' Philadelphia hub (PHL) to nearby Lehigh Valley International Airport (ABE) in Allentown, Pennsylvania, and Atlantic City International Airport (ACY) in New Jersey.
We are thrilled to announce our new partnership with @AmericanAir! Seamless connections between American's Philadelphia hub to Lehigh Valley Airport (ABE), and Atlantic City International Airport (ACY), beginning June 3.

Learn more about how to book at: https://t.co/bgfIXHRvSd pic.twitter.com/W2HMhvp14d

— The Landline Company (@ridelandline) April 7, 2022
United Airlines has used Landline for about 14 months. Airline Weekly previously reported the airline started using the motorcoach company in late February 2021 to provide ground-based connection services between Denver International Airport (DIA) and Breckenridge Airport (QKB) and Northern Colorado Regional Airport (FNL) outside of Fort Collins.
Will this decision impact your travel plans? Do you think it will affect other airlines?
Copyright 2022, RepublicanPress.org