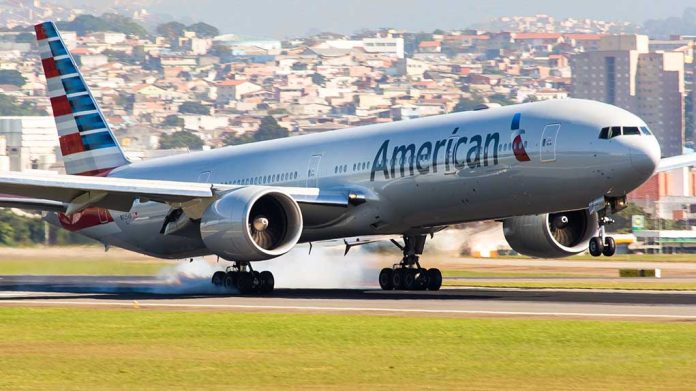 American Airlines Agrees To Settle Over Bag Fee Claims
(RepublicanPress.org) – In February 2021, a group of passengers filed a class-action suit against American Airlines for erroneously charging them baggage fees — with cases going back about nine years. The Texas complaint stated the airline promised to check the patrons' bags at no additional charge as a promotional deal. According to the suit, the company didn't honor its word, prompting legal action.
On October 14, the plaintiffs filed an agreement with the court regarding the matter. American Airlines agreed to pay the plaintiffs and others affected a minimum of $7.5 million. The set amount is supposed to cover the fees incorrectly charged. A judge in the US District Court for the Northern District of Texas still has to sign off on the settlement to finalize it.
American Airlines agrees to pay passengers $7.5 million over unfair baggage fees https://t.co/Cg0HYf0yeB pic.twitter.com/ustDZCBhax

— The Hill (@thehill) October 18, 2022
The proposed agreement states the airline will pay out money to passengers who file claims and add additional funds if necessary. If there is any cash left over, the company will divide the remainder among those who already filed for and were approved for compensation. According to the agreement, those filing called the settlement "fair, reasonable, and adequate" since it ensures everyone impacted has an opportunity to get compensation.
The airline typically chooses the amount for baggage fees based on the flight's destination and the number of bags, but cardholders and frequent flyers can avoid the charges. In many cases, the computer system didn't show the discount, and passengers had to shell out money unexpectedly.
Copyright 2022, RepublicanPress.org