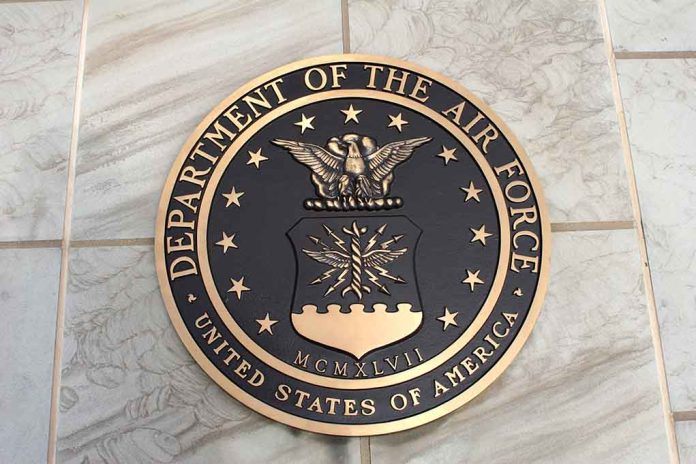 (RepublicanPress.org) – On January 24, armed services and defense industry publication Task & Purpose published an exhaustive exposé detailing a recent briefing by US Space Force (USSF) Lt. Col. Daniel Sebeck. His accompanying slide presentation revealed that nine military service members who worked at a nuclear missile facility in Montana developed non-Hodgkin's lymphoma (NHL).
The nine former missileers developed the potentially life-threatening form of cancer after serving at Malmstrom Air Force Base for a roughly 10-year period ending in the late 2000s. The facility houses 150 Minuteman III intercontinental ballistic missile (ICBM) silos.
Sebeck informed attendees that there were hints of a potential connection between cancer and missile combat crew service at the base. He said the "disproportionate number" of service members who developed cancer, "specifically lymphoma," was "concerning."
His slide show, posted by the Air Force amn/nco/snco Facebook page, recommended that military leadership use their influence and resources to build awareness of the situation and to drive further inquiry. The presentation suggested taking a four-prong approach involving:
Proactive screening and health monitoring of current, former, and future missileers
Initiating a cancer study involving missileers, maintenance personnel, and their family members
Reinforcing proper care and preventative measures for the community of personnel working around nuclear missiles
The slide show also recommended Air Force officials create a system for documenting toxic exposures and developing a program to provide medical screening for all missileers for the remainder of their lives to "catch correlated illnesses early" and provide proper follow-up care.
Air Force officials recently decided to expand the inquiry into Sebeck's report.
Air Force Officials Announce the Expansion of Cancer Probe Involving Missileers
On February 22, the Air Force Global Strike Command (AFGSC) issued a press release announcing that Gen. Thomas Bussiere, the AFGSC's commander, approved the launch of a comprehensive study to look into the health concerns recently raised by the missile community.
The US Air Force School of Aerospace Medicine (USAFSAM) will spearhead the program by conducting a formal assessment of the situation that addresses the cancer concerns involving missileers and the possibility of the linkage between NHL and personnel working at ICBM facilities.
Gen. Bussiere acknowledged the Air Force's responsibility to safeguard the health and welfare of its personnel. He also vowed to maintain transparency during the inquiry and to "maintain an open dialogue" with Airmen, Guardians, and their family members.
USAFSAM Commander Col. Tony Woodard confirmed the study would take a phased approach without providing specific details regarding each step. Col. Lee D. Williames, the UFGSC Surgeon General, said it was too early in the inquiry to predict how long the studies might take.
Any Airmen, Guardians, or family members — past or present — wanting additional information can submit an inquiry to the Air Force Surgeon General at www.airforcemedicine.af.mil/Contact-Us or the AFGSC at www.afgsc.af.mil/Contact-Us.
Copyright 2023, RepublicanPress.org