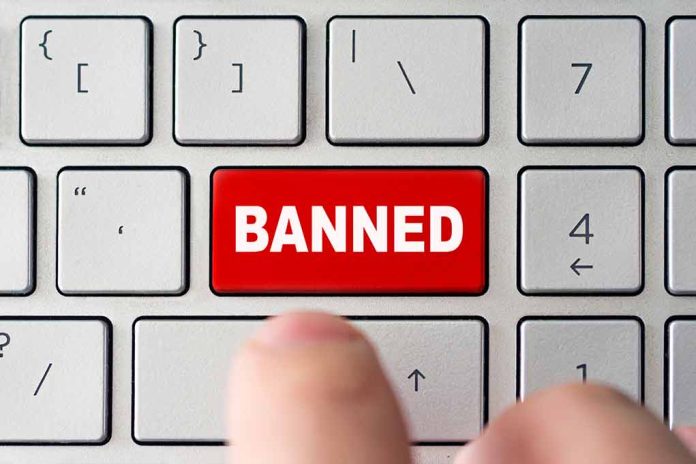 (RepublicanPress.org) – Ohio experienced a devastating vinyl chloride spill during a train derailment in East Palestine in February, causing significant environmental and health concerns. The incident led to the release of a large quantity of the chemicals, affecting people in the area, the environment, and wildlife. Experts tried to mitigate the spill's impact on nearby waterways and soil, but the long-term effects of the accident and subsequent spill are yet unknown.
On July 27, environmental leaders headed to the Environmental Protection Agency's (EPA) headquarters and presented the entity with a petition signed by more than 27,000 people calling for it to take action and ban vinyl chloride entirely. The call was backed by concerned citizens, environmental organizations, and health advocates, stating that vinyl chloride is hazardous and detrimental to public health. They want stricter regulations and a shift towards safer alternatives in plastic production.
.@CleanAirMoms, @PlasticsBeyond, @HipHopCaucus, and partners dropped off a petition with nearly 28k signatures at @EPA HQ last week, urging the agency to #BanVinylChloride. @deantscott covered the event. @BLaw #BeyondPetrochemicals https://t.co/2AlhjNmFpv

— Press at Moms Clean Air Force (@Moms_Press) July 31, 2023
Vinyl chloride is a colorless gas used primarily in producing polyvinyl chloride (PVC) plastic. While it's touted as an important industrial chemical, it is a known human carcinogen. Exposure to vinyl chloride can occur during its manufacturing process or from certain plastic products. In 1974, the Consumer Product Safety Commission (CPSC) took decisive action, recognizing vinyl chloride's risks to consumers. The CPSC banned vinyl chloride specifically from use in aerosol products to prevent exposure to the chemical. The move was a crucial step in protecting public health but failed to cover the use of the substance in other products.
Co-Executive Director of the River Valley Organizing group Daniel Winston said a ban on vinyl chloride must happen now because American lives depend on the EPA doing the right thing. Some companies have already taken steps to eliminate the chemical from production. According to Beyond Plastics, big box stores like Walmart and Target and companies like General Mills and Unilever intend to phase out PVC packaging completely by 2025. However, states like Louisiana and Texas reportedly still have many projects in the works using those very chemicals.
Copyright 2023, RepublicanPress.org