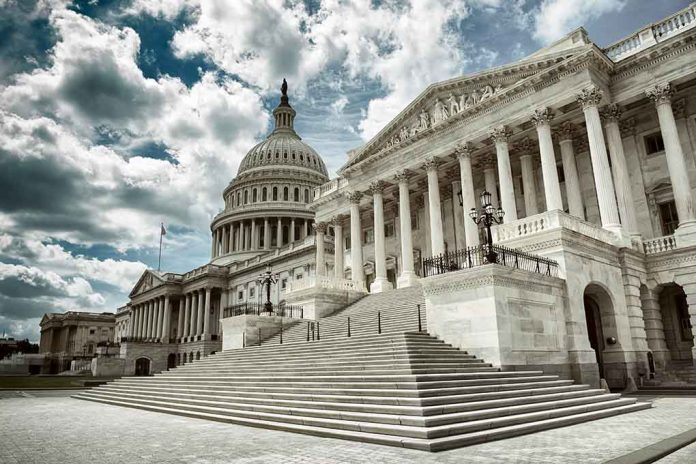 (RepublicanPress.org) – The Administrative Office of the US Courts (AO) recently released its annual Congressional Budget Summary for the judiciary for the fiscal year (FY) 2024. Overall, the $9.1 billion request for discretionary appropriations represents an 8% increase over the $8.5 billion allocated by Congress for FY 2023. However, the budget request includes a roughly 16.0% increase for the Supreme Court of the United States (SCOTUS) to maintain current services and improve security measures.
Security concerns peaked last spring after abortion rights activists staged protests outside the court and justices' homes after a draft opinion leaked showing the conservative-led panel would overturn Roe v. Wade. In one instance, law enforcement officials arrested a man armed with a pistol outside Justice Brett Kavanaugh's home.
NEW: The federal Judiciary is asking for an additional $12.4 million in its fiscal 2024 budget request to improve physical security of the US Supreme Court and further protect the justices. https://t.co/byYQekgJ2z

— Madison Alder (@madialder) March 9, 2023
Congress swiftly passed the bipartisan Supreme Court Police Parity Act (S. 4160), providing protection to the justices' family members, adding them to the list of individuals safeguarded by the Supreme Court Police and the Marshal of the Supreme Court.
Following Congress' lead, the AO requested an increase of nearly $5.9 million to expand security and protective activities provided to SCOTUS justices. The request cited "ongoing threat assessments" that indicated the need for "continuous protection" in the wake of "evolving risks." That increase provides funding to hire outside contractors to "augment" the Supreme Court Police. According to the request, those new workers will eventually transition to regular full-time employees.
The AO also asked for an additional $1.1 million to annualize the one-time funding for two IT specialists, a cybersecurity specialist, and a network engineer included in the FY 2023 salary and expenses appropriation. Likewise, an additional $585,000 is requested to hire five new IT engineers to provide security services. The request explained the AO planned to annualize those positions in the budget request for FY 2025.
Additionally, the budget request included an increase of $6.5 million to increase "physical security upgrades" to reinforce the Supreme Court Building. The US Army Corp of Engineers recommended the improvements after conducting a comprehensive review of the structure.
Copyright 2023, RepublicanPress.org