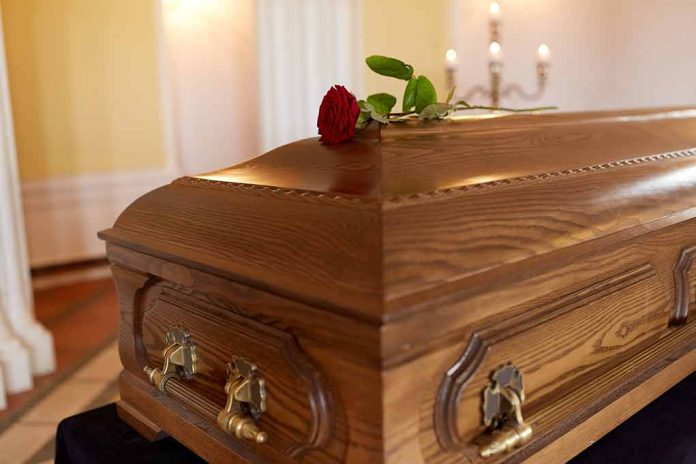 (RepublicanPress.org) – According to the CDC, more than 48,000 people in the United States died by suicide in 2021 — one person every 11 minutes. The number of people who thought about killing themselves that year was even higher, topping 12.3 million. Although China's CDC recently noted a decrease in suicides within the country, the entity still listed the act as a health concern for the country. Recently, a Chinese American reportedly fell victim after trying to take her own life.
Coco Lee, Hong Kong-born singer-songwriter, dies at 48 after suicide attempt https://t.co/TMu997m68X pic.twitter.com/kids7vcdr6

— Reuters (@Reuters) July 5, 2023
On July 5, singer Coco Lee's sisters announced on Facebook that the vocal talent died after an initially botched suicide attempt. The Lees said the Disney star had been battling depression for years, but it recently became an insurmountable struggle, and she tried to take her own life. Lee's attempt left her in a coma, and she sadly slipped away three days later. Coco Lee's sisters, Nancy and Carol, said they were proud of what their sister had accomplished over the years, working to "open up a new world for Chinese singers."
Ms. Lee was born in Hong Kong in 1975, moving to the US when she was a teen. After graduating from school, she moved back to China and then to Taiwan to start her musical journey. Despite her moving around and the fame that followed, the BBC said the singer remained close to her mom and sisters.
Lee was best known in the United States for her performance of "A Love Before Time" from "Crouching Tiger, Hidden Dragon." Coco Lee also voiced Mulan in Disney's Mandarin version of the animated movie of the same name. Coco Lee sang the song "Reflection" for the film. The BBC stated the singer held a special place in the hearts of Chinese millennials who listened to her sing in multiple languages throughout their childhoods. Her death came as a shock to many in the music industry.
If you or someone close to you is struggling, you can dial 988 to reach the Suicide & Crisis Lifeline.
Copyright 2023, RepublicanPress.org