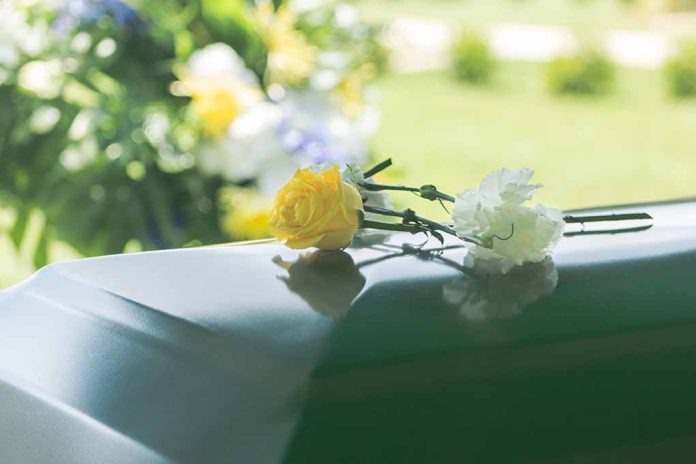 (RepublicanPress.org) – Paul Grant was a 56-year-old talented actor and stuntman with several credits to his name. Perhaps two of his most well-known roles were when he played an Ewok in "Star Wars: Episode VI — Return of the Jedi" in 1983 and a Gringotts goblin in "Harry Potter and the Sorcerer's Stone" in 2001. On March 20, The Sun reported that the actor collapsed outside King's Cross station in Central London on March 16.
Although the London Ambulance Service transported Grant to the hospital quickly, doctors declared the man brain dead, and his family chose to switch off his life support on March 19. His loved ones were devastated, and the actors who previously worked with him were also heartbroken. One thespian, in particular, spoke out after the actor's death. Mark Hamill, who played Luke Skywalker in the Star Wars movies, posted about Grant's passing on Twitter. He sent his condolences to the family and the actor's fans, saying he will be "deeply missed."
My heartfelt condolences to Paul's loved ones & fans. He had a long & varied career, but it's always hard to say goodbye to a member of the #StarWars family. He will be deeply missed. 💔 #RIP_PaulGranthttps://t.co/C5kWbzXG5i

— Mark Hamill (@MarkHamill) March 22, 2023
Grant's daughter, Sophie Jayne Grant, told Fox News Digital that her father was a "legend" and that "everyone loved him." The actor has three children, step-children, and several grandchildren. His girlfriend, Maria Dwyer, said Paul had a great sense of humor, and life won't be the "same without him."
The actor's other notable films included "Labyrinth," "Willow," and "Legend," alongside big-name colleagues like Tom Cruise, Ron Howard, Val Kilmer, and Harrison Ford. The British creative recently granted an impromptu interview at the very station where he collapsed, which also happened to be a famous location in the Harry Potter movies.
There have been no further details as to what caused his sudden death or whether there will be an autopsy on the actor. The Sun reported Grant had previous issues with drugs and alcohol, saying he hit "rock bottom" when his marriage to Janet Crowson fell apart years ago. However, there's been no indication those instances played any role in his death.
Copyright 2023, RepublicanPress.org