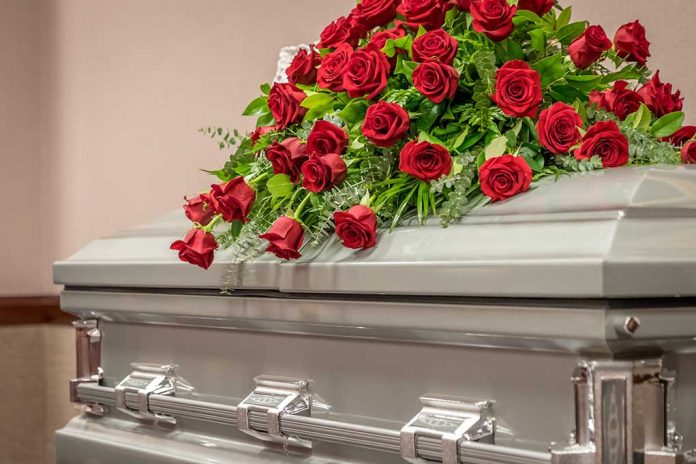 (RepublicanPress.org) – On December 23, 2022, ABC executive producer Dax Tejera suddenly died just outside Bobby Van's 230Park restaurant in New York City. At the time, Mediaite obtained a memo reportedly written by ABC News President Kim Godwin stating that the 37-year-old had died of a heart attack. Everyone seemed shocked by the news of someone so young passing away in such a manner.
On February 8, the New York Post revealed an update on Tejera's cause of death. The New York City's Office of Chief Medical Examiner told the outlet the producer died from choking on food while he was drunk. The official conclusion was that he died from "asphyxia" due to an airway obstruction "complicating acute alcohol intoxication."
ABC News Producer, 37, Died From Choking While Drunk, Medical Examiner Says https://t.co/1FZFyL6mRM pic.twitter.com/nJLotbcehD

— Daily Wire News (@DailyWireNews) February 9, 2023
Reports said the restaurant server delivered food to the table. However, Mr. Tejera suddenly rose from his seat and walked out the front door. The employee followed him outside, stating the man just "collapsed." Although the incident was upsetting and ultimately tragic, the producer's state was not the only story circulating that evening. The other involved the couple's children.
According to a January report by the Post, Dax Tejera and his wife, Veronica, left their two young children alone at a private club to go have dinner with friends. One of the girls was two years old, and the other was only five months old. Apparently, they were left unattended. After the executive collapsed, the news source reported Veronica Tejera asked a friend to check on the children while she went to the hospital. Well into the evening, someone contacted 911 about the girls at the Yale Club, the NYPD responded and found the babies alone.
Police then arrested the mother, who claimed to be monitoring her children through video, and charged her with child endangerment. There's no further word as to the status of that case.
Copyright 2023, RepublicanPress.org