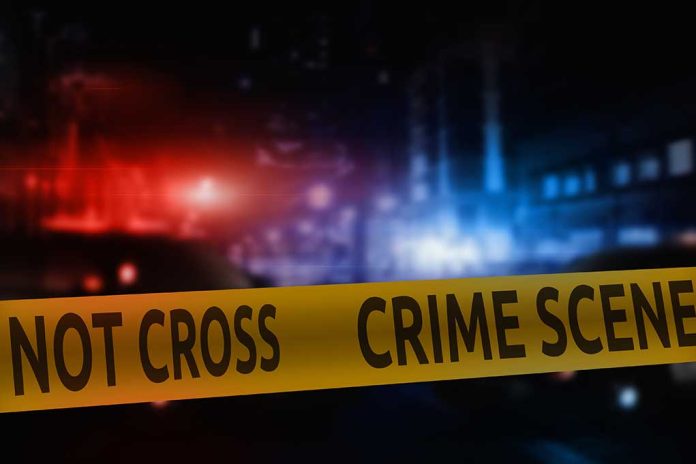 (RepublicanPress.org) – On June 6, families and friends gathered in Richmond, Virginia, to witness graduates of Huguenot High School walk across the stage and proudly receive their well-earned certificates. After the ceremony, tragedy struck, as a teen who was watching the event allegedly went to his car, retrieved a handgun, and shot seven people, killing two.
The next day, police confirmed the deceased victims were 36-year-old Renzo Smith and his son, recent high school graduate, Shawn Jackson. Richmond Police Chief Rick Edwards revealed during a press conference that the suspect, 19-year-old Ameri Ty-John Pollard, and Jackson had an "ongoing dispute." Authorities believe the 18-year-old was the intended target of the attack.
Four of the victims did not sustain life-threatening injuries, but one is in the hospital fighting for their life. Edwards described the scene from outside the Altria Theater as "chaotic" once the shots were fired. Hundreds of people scattered for safety. Sadly, Jackson's 9-year-old sister was struck by a car during the ordeal. She went to the hospital but is expected to survive.
Police reportedly recovered multiple handguns at the scene. Several people were treated for minor injuries and mental issues immediately following the shooting. According to news reports, Richmond Public Schools Superintendent Jason Kamras said she is sick of "seeing people get shot." Edwards wondered if no place is sacred anymore in America.
Another graduation set for later that day was canceled after the attack, as were classes in all public schools in Richmond the next day.
Representative Jennifer McClellan (D-VA) spoke out after the incident, stating in a Tweet that people "shouldn't have to live like this." She also called for gun violence legislation in a speech on the House floor. Meanwhile, Lieutenant Governor Winsome Earle-Sears put the blame squarely on the criminals who use guns, not the guns themselves.
Prosecutors charged Pollard with two counts of second-degree murder, and the court remanded him without bail.
Copyright 2023, RepublicanPress.org