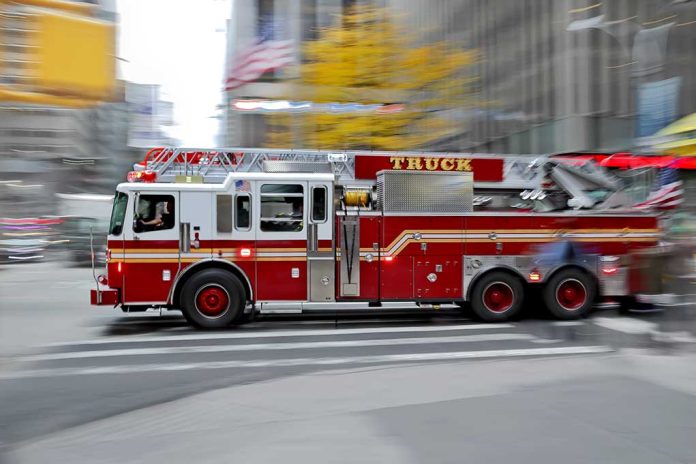 (RepublicanPress.org) – The small town of West Reading, Pennsylvania, doesn't usually get too much press as the approximately 4,500 residents go about their lives. However, when a major explosion occurred inside the R.M. Palmer chocolate factory in town, news crews descended on the small community. Days later, the death toll has risen to seven, and the search and rescue efforts have stopped.
A few minutes before 5 p.m. on Friday, March 24, buildings around West Reading shook as an explosion tore open the town's chocolate factory. Debris flew into the air as emergency crews rushed to the scene. That first night, emergency crews located one woman alive in the rubble with the help of a search and rescue dog. After about 49 hours of searching, officials announced they had accounted for all employees, living and dead, and were stopping the search. In total, seven employees lost their lives. Ten more were injured and are recovering at home or local hospitals.
Timeline: Chocolate factory explosion in West Reading https://t.co/2CzMXzcby8

— WGAL (@WGAL) March 28, 2023
Officials condemned three buildings nearby out of caution, as they have identified the cause of the explosion as of Monday, March 27. The explosion was so powerful, one nearby building moved 4 feet.
According to The New York Times, some employees say they smelled gas before the explosion. One man said his son and nephew had both worked at the factory recently and reported a gas smell to their managers.
RM Palmer manufactures seasonal chocolates, such as hollow Easter bunnies. On the company's website, the company's leadership emphasized how "devastated" they were by the tragedy and thanked the hard work of the first responders for assisting in the rescue efforts. The company highlighted how the blast took down the business' phones and email systems, making communication especially difficult during this time.
Berks County Community Foundation and United Way of Berks County have started a disaster relief fund to help those affected by this factory explosion. While many families lost loved ones, the surrounding town is also dealing with shattered windows, lingering smoke, and other damage caused by the blast.
Copyright 2023, RepublicanPress.org