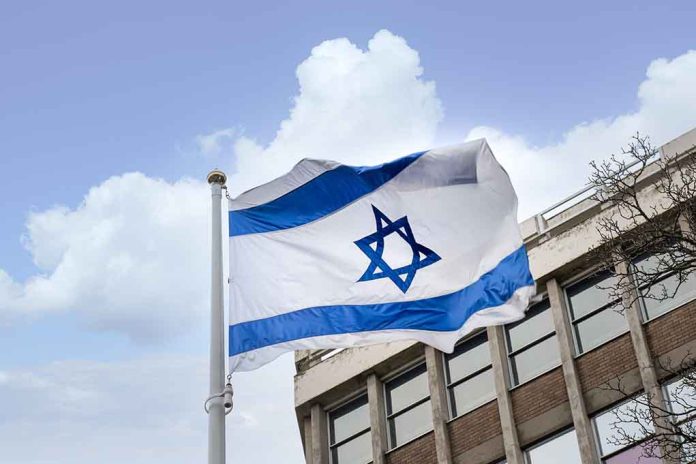 (RepublicanPress.org) – The Middle East continues to serve as a hotbed for violent conflict. As Foreign Policy recently reported, Iran continues sowing instability in the region, Syria remains unstable, and Libya is on the brink of renewed fighting. Most recently, media outlets recently reported the death of five individuals in Israel due to a horrific terrorist attack.
On Tuesday, March 29, a terrorist opened fire on passersby in a residential neighborhood in Bnei Brak, an ultra-Orthodox Jewish city located east of Tel Aviv, Israel. Law enforcement officials confirmed the black-clad shooter killed four civilians and a police officer. Another officer shot and killed the shooter, tentatively identified as a 27-year-old Palestinian originally from the West Bank.
Israel: Terror group claims responsibility for motorcyclist gunman who killed 5 peoplehttps://t.co/2PFz2fnb7R

— Fox News (@FoxNews) March 30, 2022
The al-Aqsa Martyrs' Brigades, a coalition of armed Palestinians, posted a video shortly after the incident claiming that they were responsible attack. The clip also included a brief threatening statement to Israel in Hebrew.
US Secretary of State Antony Blinken issued a statement condemning the "horrific terrorist attack… in Bnei Brak," the third such attack in Israel within a week.
We strongly condemn the horrific terrorist attack today in Bnei Brak, the third terrorist attack in Israel in a week. We send our condolences to the families of the victims of these tragic attacks. May their memories be a blessing.

— Secretary Antony Blinken (@SecBlinken) March 29, 2022
Israel has been on the news multiple times in recent day as a result of deadly attacks. On Sunday, two ISIS sympathizers shot and killed two police officers in the coastal town of Hadera. Last week, another ISIS supporter reportedly killed four people in the centrally located city of Beersheba.
Copyright 2022, RepublicanPress.org