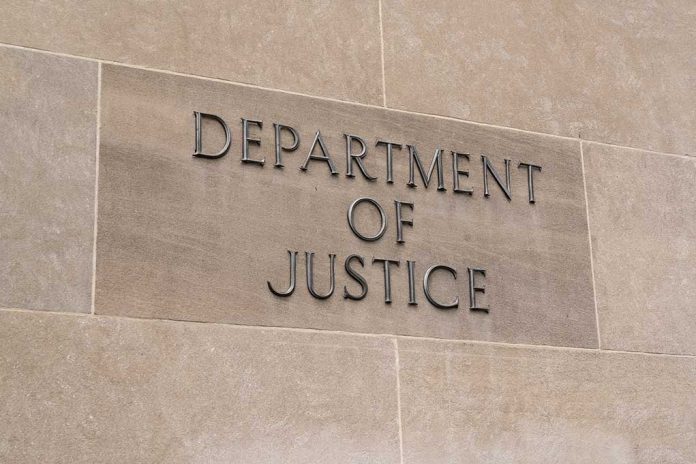 5 Russian Nationals Face Serious Charges
(RepublicanPress.org) – The United States and other Western nations have levied sanctions against Russia in the wake of its invasion on Ukraine. The continued punishments are meant to steer Russian President Vladimir Putin away from conflict either by choice or force by financially choking out the country. Not everyone seems to be on board.
On October 19, the Department of Justice charged five Russian nationals with allegedly ignoring the sanctions against Russia and sending them supplies. The goods included smuggled oil from Venezuela and US military technology found behind the front lines in Ukraine.
Justice Department Announces Charges and Arrests in Two Cases Involving Export Violation Schemes to Aid Russian Military. Charges Filed Against 2 Companies & Half a Dozen Arrested for Alleged Illegal Sale and Export of Powerful Dual-Use Technologies.https://t.co/ilIx1Vc2WX

— U.S. Department of Justice – International (@USDOJ_Intl) October 19, 2022
The DOJ alleges Svetlana Kuzurgasheva and Yury Orekhov helped the Russians get technological items that can be used in weapons systems, radar, satellites, and fighter jets. The pair reportedly bought the items from the US and shipped them to companies in the motherland. Russians Sergey Tulyakov and Timofey Telegin are suspected of being on the receiving end of the shipments.
Meanwhile, the DOJ accused Orekhov of working with Artem Uss to smuggle hundreds of millions of barrels of oil into China and Russia through a shell company in Germany. The pair reportedly shipped the commodity from Venezuela.
By circumventing the sanctions, schemes like these could undermine the effectiveness of the punishment against Russia. According to The Epoch Times, Deputy Secretary of the Treasury Wally Adeyemo said in a statement that sanctions against those who support Russia's military are "having a direct effect on the battlefield." He stated the sanctions are forcing the country to turn to less reliable equipment and providers.
Copyright 2022, RepublicanPress.org