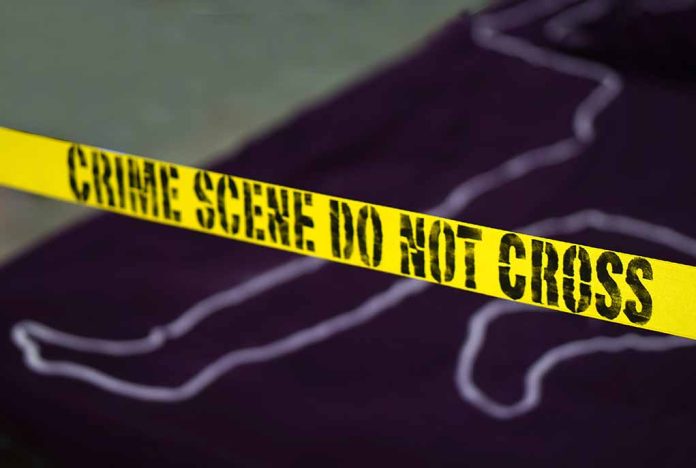 Family Members Who Were Kidnapped Found Dead After Search
(RepublicanPress.org) – On Monday, October 3, the Merced County Sheriff's Office posted a statement announcing the kidnapping of an 8-month-old baby, her parents, and her uncle. Detectives quickly started looking for the four family members with the help of the California Department of Justice, the FBI, and other local law enforcement agencies. Sadly, on Wednesday, deputies responding to a report of a deceased person discovered the bodies of Aroohi Dheris, Jasleen Kaur (27), Jasdeep Singh (36), and Amandeep Singh (39) at the scene.
California missing family of four found dead, including 8-month-old: Merced County officials https://t.co/dJKeczndwY

— Fox News (@FoxNews) October 6, 2022
The sheriff's office said its focus shifted to successfully prosecuting the person(s) responsible for the family's death. On Thursday, deputies arrested Jesus Salgado on four counts of murder and kidnapping. Law enforcement officials had considered him a person of interest before his arrest, and he reportedly attempted to commit suicide the day after the family disappeared.
Yesterday evening, Jesus Manuel Salgado, the suspect in the kidnapping and murder of Aroohi Dheri, Jasleen Kaur, Jasdeep Singh, and Amandeep Singh, was booked into the Merced County Jail. Read more here: https://t.co/YmUhlxmEUA

— Merced County Sheriff's Office (@MercedSheriff) October 7, 2022
Then, on Friday, sheriff's deputies, with the help of California Justice Department officials, apprehended Jesus' brother, Alberto Salgado. They booked him into the country jail for his alleged role as an accessory to and conspirator in his brother's crimes.
Last night, MCSO, with the assistance of the California DOJ, arrested Alberto Salgado, the brother of Jesus Manuel Salgado. Alberto Salgado was arrested for criminal conspiracy, accessory, and destroying evidence. Read more here: https://t.co/AtIrPCEMJi

— Merced County Sheriff's Office (@MercedSheriff) October 7, 2022
Investigators are still investigating the crime. According to a Facebook post from last week, anyone with information is encouraged to contact the Merced County Sheriff's Office at (209) 385-7445 or by email at [email protected].
Surviving family members set up a GoFundMe account.
Copyright 2022, RepublicanPress.org