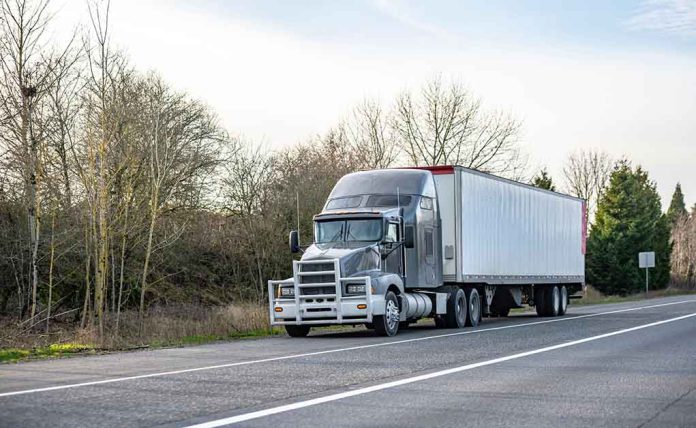 (RepublicanPress.org) – In June 2022, smugglers left a tractor-trailer in the sweltering heat of San Antonio, Texas, with a group of migrants trapped inside. After hearing calls for help, a nearby worker alerted authorities to the vehicle, but most of the people inside were dead. In all, 53 migrants from Mexico, Guatemala, and Honduras died from the heat, and officials immediately began an investigation into the matter. About a month later, the US Attorney's Office of the Western District of Texas issued a press release announcing a federal grand jury had indicted two men for the crime — Homero Zamorano Jr. and Christian Martinez — both of which were Texas residents. On June 27, the Justice Department announced that four more people were indicted as well.
Details on the Arrests
The Justice Department's Office of Public Affairs referenced the court documents from the arrests, which stated Luis Rivera-Leal, Riley Covarrubias-Ponce, Felipe Orduna-Torres, and Armando Gonzales-Ortega were allegedly involved in a human smuggling operation for about seven months ending June 2022. The court records stated the organization was in the business of loading migrants of all ages from Guatemala, Honduras, and Mexico into vehicles and illegally transporting them into the US. Assistant Attorney General Kenneth Polite Jr. called the arrests "another step" toward "justice" for those who were harmed during transport and their families.
According to the Justice Department, the Mexican nationals were involved in at least one leg of the transport of the migrants. Some of the accused allegedly knew about the faulty air conditioning in the tractor-trailer but proceeded with the transport anyway. Somewhere along the way to San Antonio, members of the organization allegedly opened the back to find many of the people inside had already died.
Attorney General Merrick Garland called the incident a "heartless scheme," stating these men and people like them take advantage of those looking for a "better life." He said their main motivation is money and vowed to bring all human smugglers to justice.
Charges and Consequences
The announcement stated that each suspect was charged with conspiring to transport illegal aliens resulting in serious injury, conspiracy to transport illegal aliens resulting in death, transportation of illegal aliens causing serious bodily injury, and the same charge resulting in death. If convicted, they face life in prison.
The New York Times reported that the men indicted in 2022 could either face life in prison or the death penalty. Ultimately, the decision regarding capital punishment will be up to Garland to decide before trial.
Copyright 2023, RepublicanPress.org