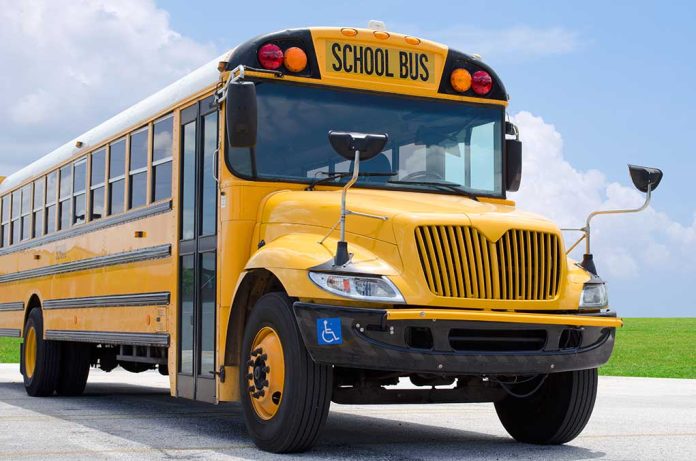 Bus Drivers Help Reunite 2-Year-Old With Family After Carjacking
(RepublicanPress.org) – A Kentwood, Michigan couple recently faced their worst nightmare when a carjacker drove off with their 2-year-old son in the vehicle. Newly-released video footage shows school bus drivers going the extra mile and helping to safely reunite the toddler with his parents.
David Skinner, a school bus driver for Kelloggsville Public Schools, drove his usual route on October 4. Security footage shows the boy's parents frantically waving down his bus. The child's father cried out that someone took the family's car, and the baby had been inside. Likewise, the mother approached the bus in tears.
Skinner immediately called 911 and appraised them of the situation. He also got on the radio and sent out an alert to other bus drivers operating in the area to keep an eye out for the car.
As luck would have it, a few minutes later, fellow bus driver Sue Figueroa radioed back to say she had passed a toddler sitting in a driveway covered with a blanket. She turned around, and video footage from her bus showed her retrieving the boy and placing him on a seat. She promised to get him back to his parents.
A few minutes later, Figueroa arrived at the parents' location and safely reunited the 2-year-old with his family.
The Kelloggsville Police Department located the missing car but hasn't identified the carjacker, according to the most recent reports.
Copyright 2022, RepublicanPress.org