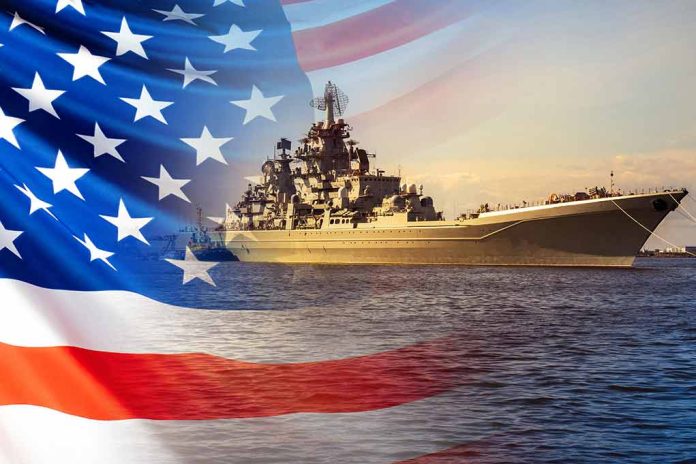 (RepublicanPress.org) – While enlisting in the armed forces, individuals pledge to defend the United States against both foreign and domestic adversaries. These dedicated servicemen and women commit at least two years, sometimes decades, to safeguard America. This commitment is commendable for the majority, but some individuals do not prioritize the nation's welfare.
On August 3, the Office of Public Affairs at the Department of Justice (DOJ) issued a statement revealing that US Navy sailor Jinchao Wei and US Navy Petty Officer Wenheng Zhao were apprehended by authorities the day before. Wei is facing charges of conspiring to transmit national defense information to China — a violation of the Espionage Act. Zhao has been accused of accepting bribes in return for sharing sensitive US military intelligence with the Asian nation.
Two US Navy sailor arrested for allegedly spying for China https://t.co/7I4g9rxyCv

— CAB News Online (@CABNewsOnline) August 4, 2023
According to the first indictment, Wei initiated communication with a Chinese intelligence officer in early 2022. During those interactions, the foreign actor asked the US sailor to provide him with imagery, videos, and documentation about various Naval vessels and their capabilities. Wei allegedly complied with the request, transmitting the specified materials, including particulars about defense weaponry systems and the precise locations of the ships. Months later, Wei allegedly extended his cooperation by giving the Chinese intelligence officer a series of technical and mechanical manuals, coupled with intelligence regarding the anticipated count of US Marines training in an upcoming maritime warfare exercise. Wei reportedly received money for his cooperation.
A second indictment detailed accusations against Zhao. The charging document claims that the petty officer also exchanged cash with a Chinese official for sensitive US information. In this case, the relationship spanned from August 2021 until at least May. Zhao reportedly shared precise information about an extensive US military exercise in the Indo-Pacific region with the foreign officer. Additionally, Zhao allegedly disseminated photographs, diagrams, and blueprints of a radar system station located within a US military base in Okinawa, Japan.
Copyright 2023, RepublicanPress.org