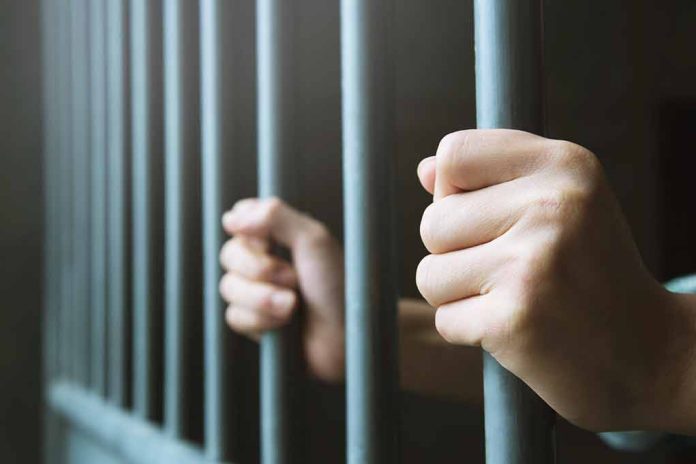 (RepublicanPress.org) – In August 1992, the body of a baby girl was found floating in the Catawba River in South Carolina. According to WBTV, the coroner's report showed that the baby died from suffocation. The case remained cold until recently, when DNA evidence linked the baby to Stacy Rabon of Rock Hill.
On August 11, a SC jury found Rabon — now 50 years old — guilty of homicide by child abuse, falling short of murder. CBS News reported that the birth mother claimed she gave her infant away to strangers when she was a teen, but investigators believe the defendant made up that story after her arrest. Detectives made the connection between the infant and Rabon in 2019 when she submitted DNA after a drug arrest. The sample popped as a match to the baby girl the community named Baby Angel Hope.
Stacy Rabon will be eligible for parole starting in 2031 because she was sentenced under the law in 1992 which allowed for shorter sentences for serious convictions. https://t.co/orfN2q9FC3

— 48 Hours (@48hours) August 25, 2023
The perpetrator asked for mercy from the court before sentencing, stating she's always carried guilt about the "poor decisions" she made all those years ago. Rabon said she constantly sees the baby's face in her mind and thinks about everything her daughter missed about life because of her actions that fateful day.
Circuit Court Judge Bill McKinnon sentenced the woman to life in prison. But since she was arrested under the laws that governed South Carolina in 1992, she will be eligible for parole in 2031. The judge admonished the defendant, stating that babies are born into this world vulnerable and in need of protection from their parents. Instead, the little infant met a gruesome and horrific death. For those reasons, he found a life sentence for the birth mother appropriate.
There is no word on whether Rabon plans to appeal, but CBS News noted she is in a wheelchair now and is in need of multiple surgeries.
Copyright 2023, RepublicanPress.org