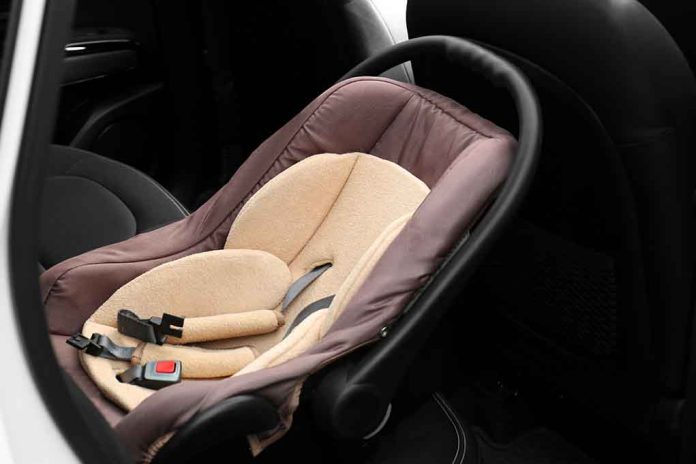 Some People Don't Deserve Kids, and This PROVES It
(RepublicanPress.org) – According to the US Department of Transportation, heatstroke from being left inside a hot vehicle is the number one "non-crash-related" killer of children. In many cases, the temperature inside a car can skyrocket by around 20 degrees Fahrenheit within just 10 minutes.
On September 6 in Ohio, Landon Parrott took his 14-month-old son, Kyler, out to his vehicle in the morning, strapped him into his seat, and allegedly left him there intentionally for over five hours. The baby died inside the car without food, water, or comfort.
Landon Parrott is charged with murdering the 1-year-old, who was strapped in his car seat with no water or air conditioning. https://t.co/Lb4OjnM9X1

— The Daily Beast (@thedailybeast) September 4, 2022
When the New Philadelphia father brought his child into the hospital for treatment, he claimed the boy was only in the car for a short time. However, law enforcement claims the victim's injuries proved otherwise, prompting them to further question the Parrott about his story.
After seeing the footage of Parrott locking his child in the vehicle, allegedly disproving his story, the father reportedly confessed. Police claim the dad revealed he knew the dangers of leaving children inside hot vehicles, but did it anyway so he could enjoy some peace inside his apartment. His wife was at work during the incident.
Ty Norris, an official from the local police department, said the temperature likely reached about 130 degrees with Kyler trapped inside. Cops arrested the perpetrator, charging him with murder, involuntary manslaughter, and endangering a child. Parrott is currently sitting in the county jail on a $250,000 bond.
Copyright 2022, RepublicanPress.org