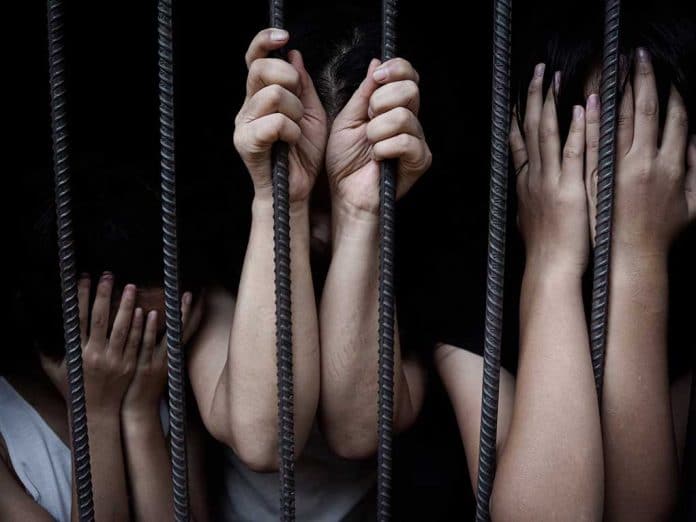 (RepublicanPress.org) – President Joe Biden not only took a bulldozer to his predecessor's strict border security measures, but he also appointed Vice President Kamala Harris to head up the administration's plan to address the "root causes" of the mounting immigration crisis. Nearly a year later, it's still raging. Topping things off, authorities recently announced the capture of human smugglers.
On Monday, February 7, the US Immigration and Customs Enforcement (ICE) agency issued a press release detailing the arrest of 10 human smugglers/traffickers. As the report explained, ICE agents partnered with the Homeland Security Department's Transnational Criminal Investigation Unit (TCIU), Homeland Security Investigations (HSI), Guatemala's National Police (PNC), and the lead Guatemalan prosecutor, who handles migrant smuggling cases, to facilitate the arrests.
ICE teams up with Guatemala police to bust 10 suspected human smugglers linked to 19 murders https://t.co/6IjZuEb2r2

— Fox News (@FoxNews) February 8, 2022
According to ICE, the arrested Guatemalans had ties to the murders of 19 foreign nationals in Tamaulipas, Mexico, in January 2021. The slain individuals were reportedly attempting to enter the United States at the time of their murder.
Carlos Gamarra, HSI's acting regional attaché for Central America's Northern Triangle, said he hoped the arrests would "bring some justice to the victim's families."
US and Guatemalan officials also seized US and foreign currency totaling roughly $203,000, over 60 illegal gambling machines, 5 vehicles, a firearm, assorted ammunition, and electronic devices.
What do you think? Is the Biden administration doing enough to secure the nation's borders, or should they resume former President Donald Trump's policies?
Copyright 2022, RepublicanPress.org